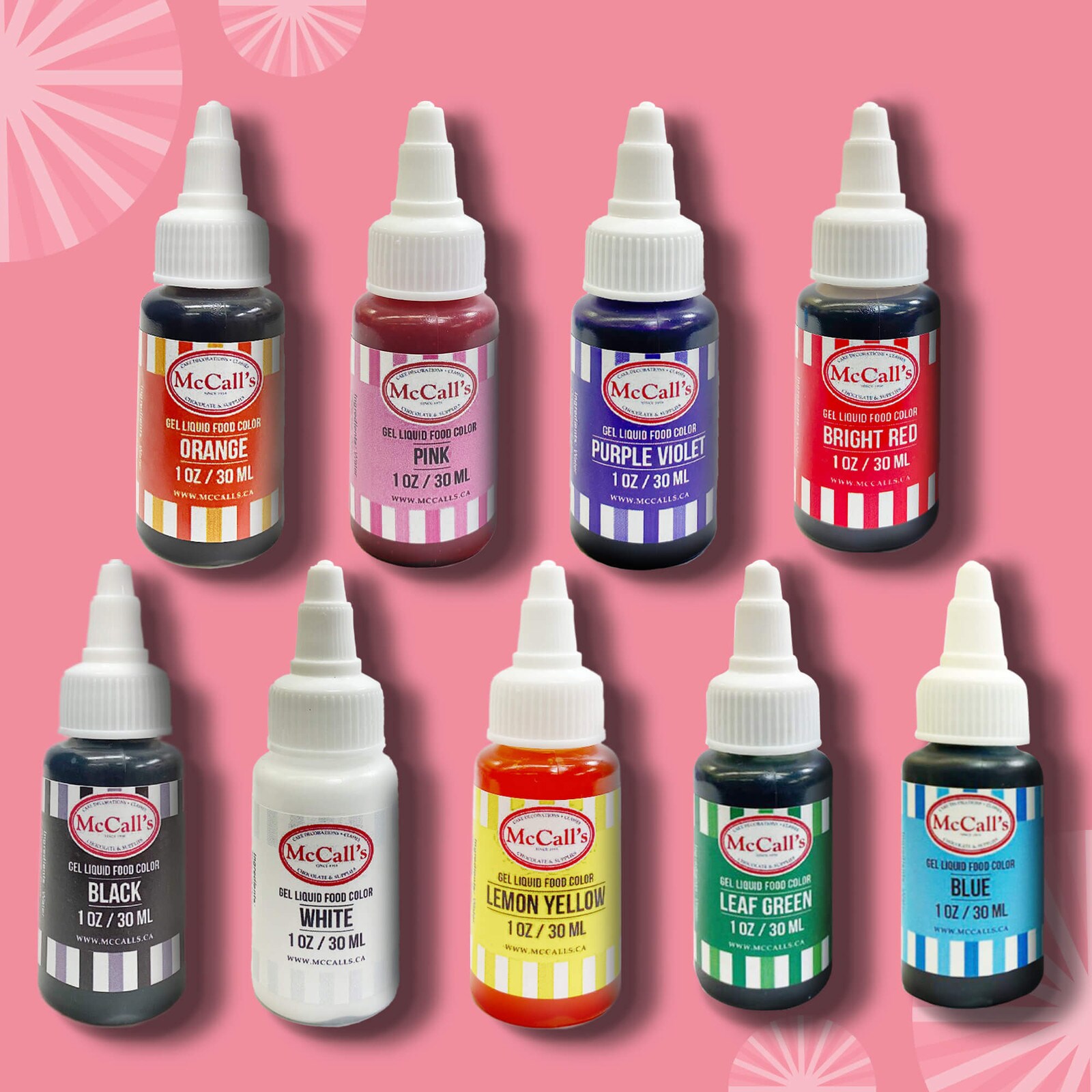 Starter Kit Food Color Gel 9 x 1 oz, 30ml- Orange, Pink ... leaf Green
Item #: 7618
MCCALLS INGREDIENTS # [Error processing dynamic tag getCurrentAttribute('item','vendorname') : record assembly 25810 not found]
Kit includes these 1 oz / 30 ml professional strength food colors . Great to color cakes, royal icing, cookie dough, Buttercream, fondant, macarons and more!
Size: each color is 1 oz x 9 colors in total:
Orange, Pink, Purple Violet, Bright Red, Black, White, Lemon Yellow, Blue, Leaf Green.
Squeezable bottle with twist top cap.
Made in Canada, peanut free.
Price: $27.99