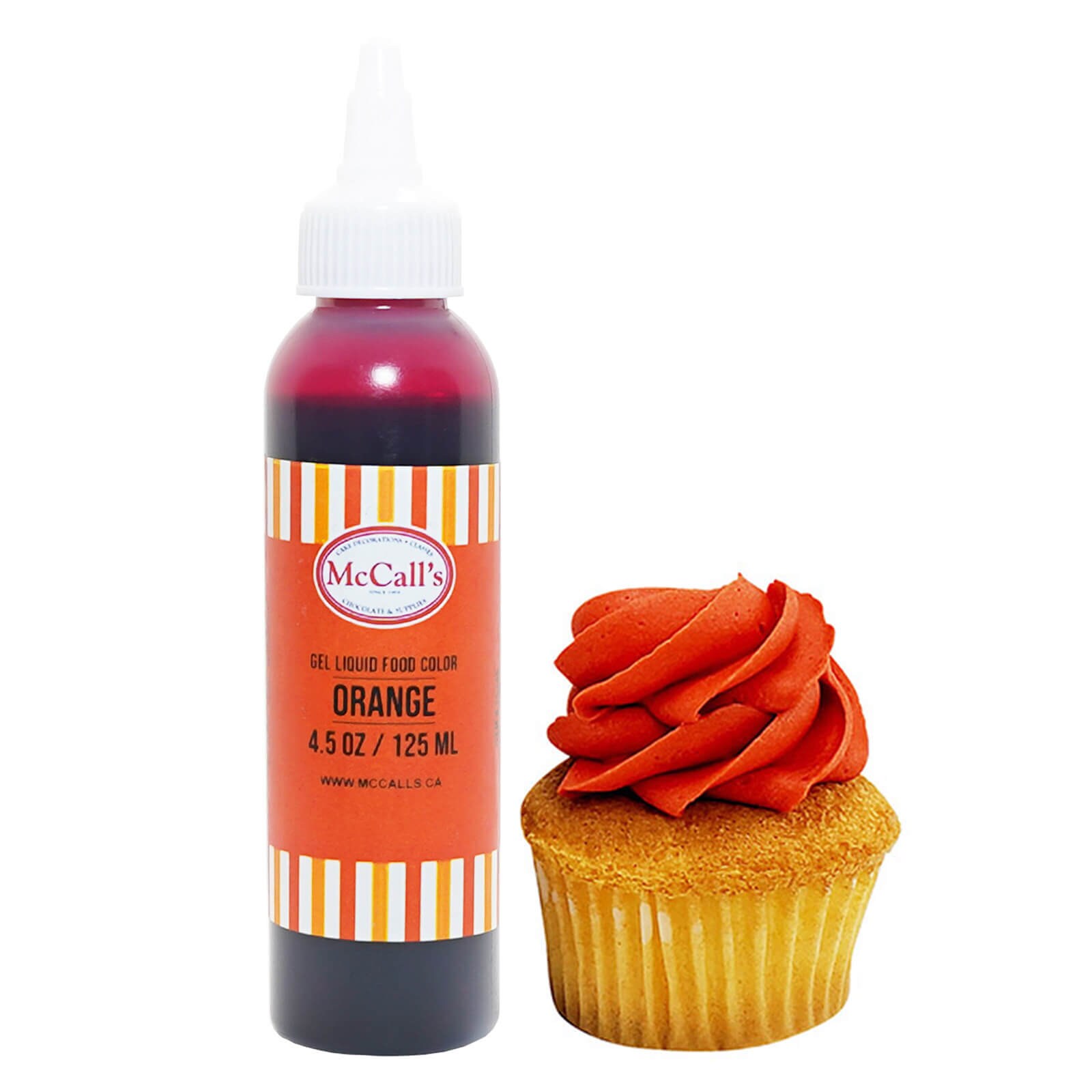 Liquid Gel Food Color Orange 125ml, 4.5oz
Item #: 25346
MCCALLS INGREDIENTS # [Error processing dynamic tag getCurrentAttribute('item','vendorname') : record assembly 22918 not found]
This orange liquid gel gives a deep orange color to icings. This professional strength food coloring delivers beautiful and brilliant color in icings and whipped toppings. The gel colors are freeze stable, with a minimal fading and no bitter after taste. To obtain the deepest reds, blues, greens, blacks, or other colors, mix your colored icings 24 hours in advance, cover and store for later use - the colors will deepen overnight!
Packaged in convenient squeeze bottles, gel colors can be dispensed one drop at a time so you can achieve precise colors. McCall's Liquid Gel will color , bread & cookie dough , cake batter, whipped toppings, buttercream & royal icing, fondant, gum paste, marzipan, macarons, and pastillage.
Meets all food regulations as edible.
Color: Orange
Size: 125 ml, 4.5 oz net weight
Plastic squeeze bottle with flip top lid
See McCall's Gel Colour Chart
Price: $6.99