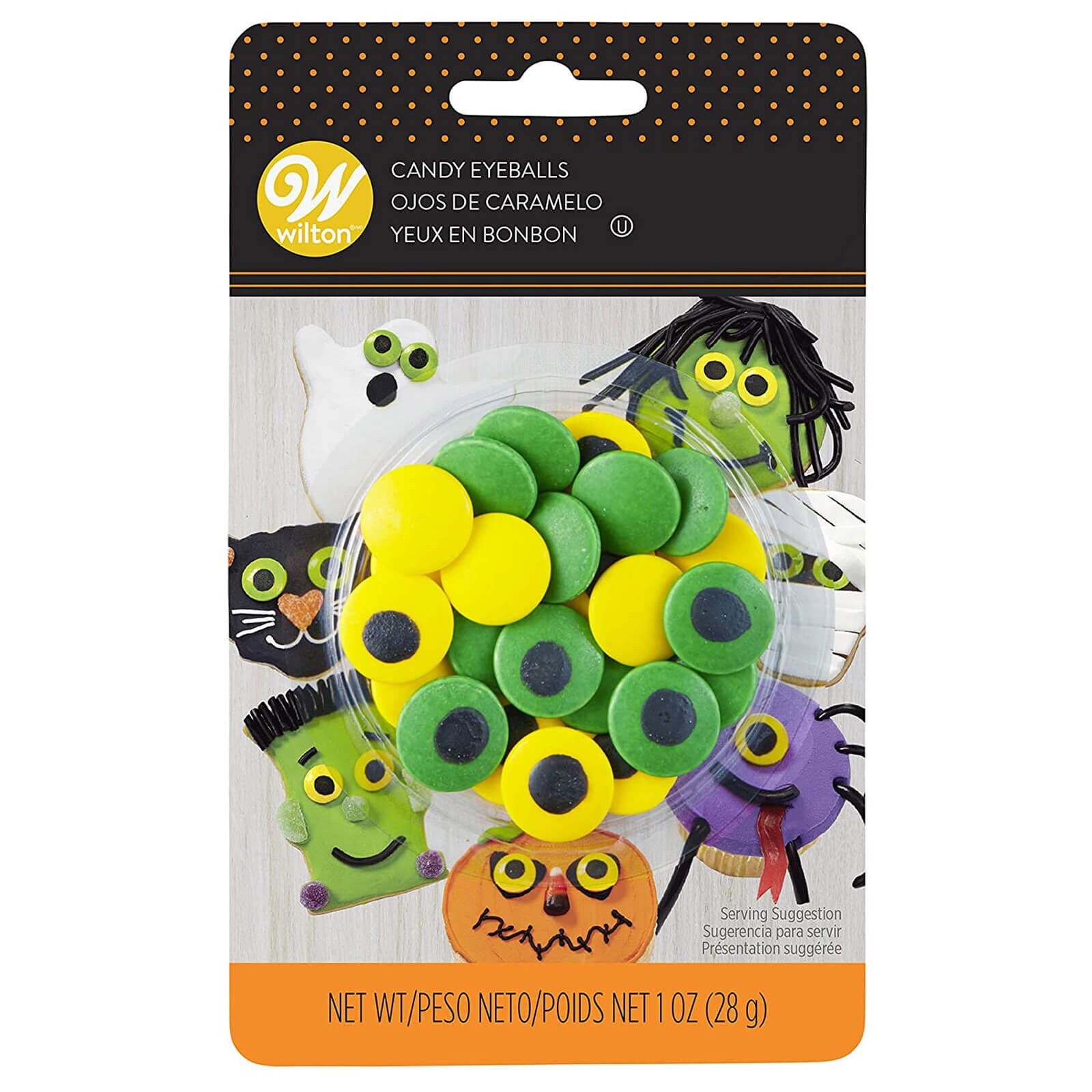 Wilton Candy Monster Eyeballs
Item #: 9031
Wilton # 2201-0-0685 / 190201347
In an instant you can put a fun face on cookies, cupcakes, candy, fondant and cake pops. It's the perfect way to add personality to monster treats or everyday goodies! Features yellow and green eyeball icing decorations. 28 gram package.

Contains 12 green & 12 yellow eyeball sets

Size : 11/16"

Not recommended in the baking process.
Price: $4.59