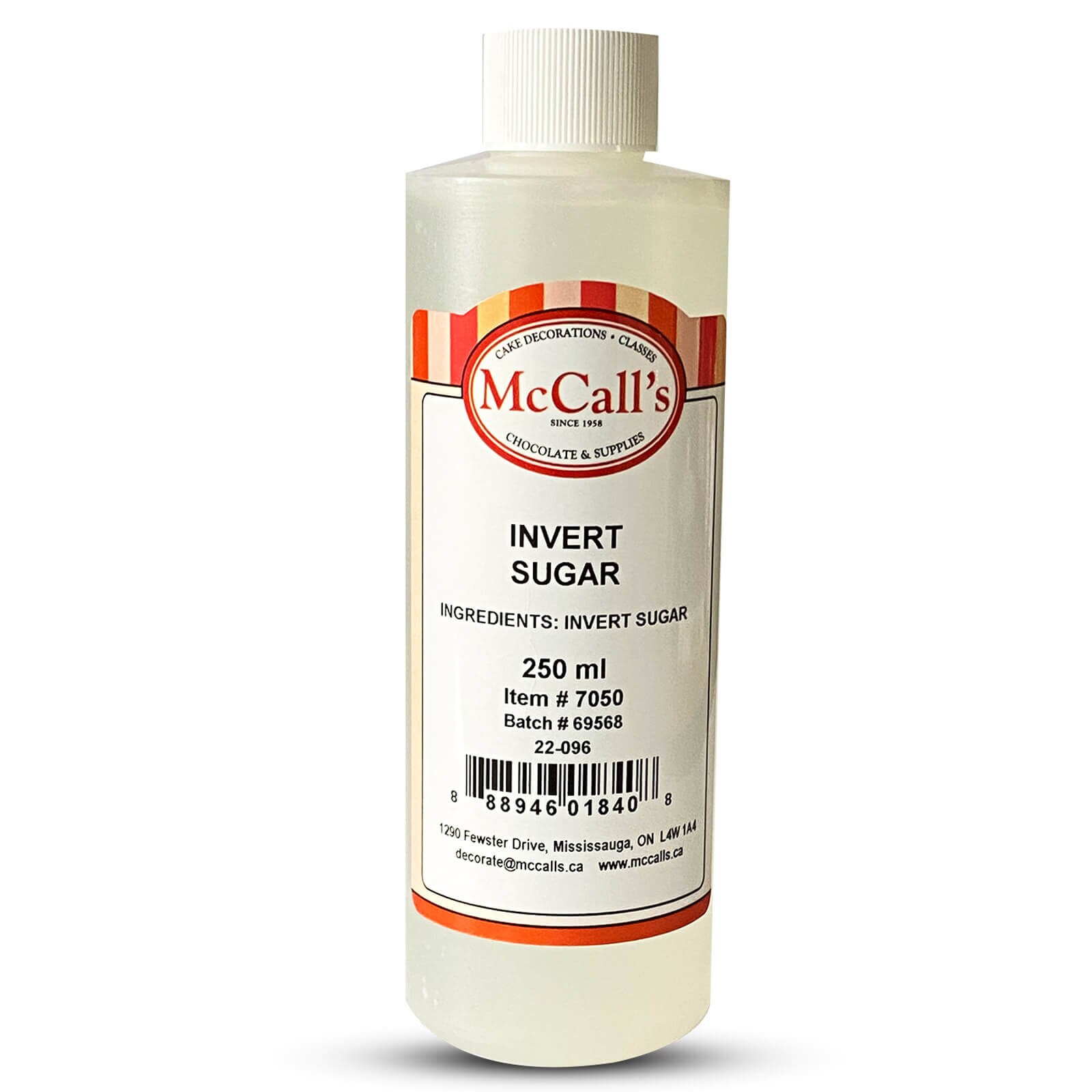 Invert Sugar 250 ml, 10.5 oz nt wt.
Item #: 7050
MCCALLS INGREDIENTS # [Error processing dynamic tag getCurrentAttribute('item','vendorname') : record assembly 25161 not found]

Moisture retaining qualities, a bolder sweetness and a higher viscosity are why Bakers, Chefs, Confectioners and Bartenders love invert sugar.

Sweeter than other sugars so you use less to get the same result.

Invert Sugar in Desserts
Retains moisture giving a chewier and softer cookie or brownie.
Keeps desserts from drying out and lengthens their shelf life.

Invert Sugar in Candies
Used as a sweetener because it slow down crystallization.
Also helps to maintain a long shelf life for candies and truffle fillings.

Invert Sugar in Beverages
Fully dissolves in both hot and cold beverages.
Price: $6.89