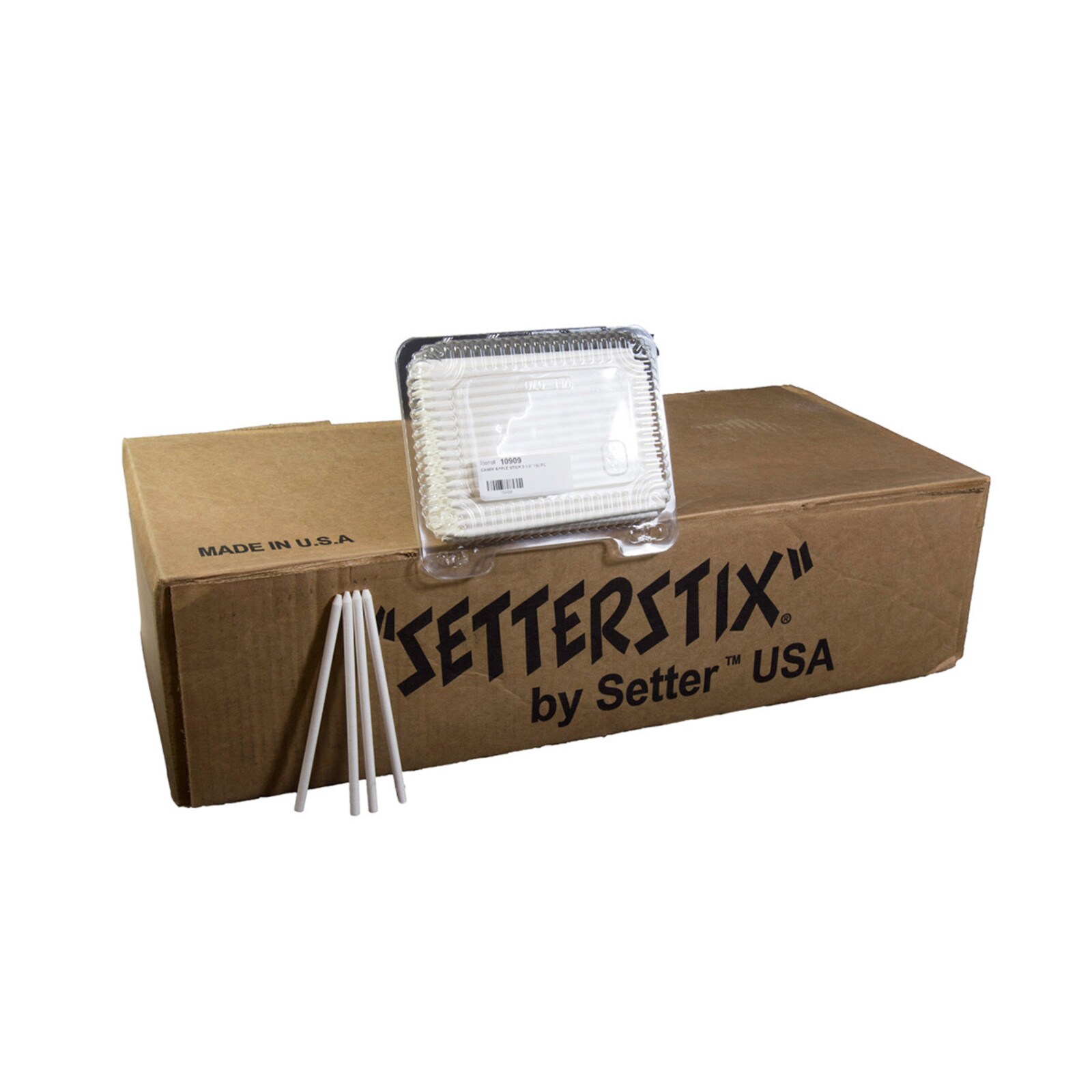 Candy Apple Sticks 5 1/2" - 4650 Piece Box
Item #: 20917
SETTER STICK # 5 ½" x 15/64" POINTED
There's no trick to this paper candy apple stick. This tapper dull pointed end makes it easy to put into your apples. Perfect for caramel or candy apples.

Sold in a case of 4650 sticks.

Size : 5 1/2" / 13.97 cm

Thickness : 15/64" / .06 cm / 6 mm

Setterstix paper sticks are produced using a high quality, special grade white paper in compliance with the USFDA & made solely from virgin pulp, containing no recycled content.
Price: $240.49
Currently Out of Stock