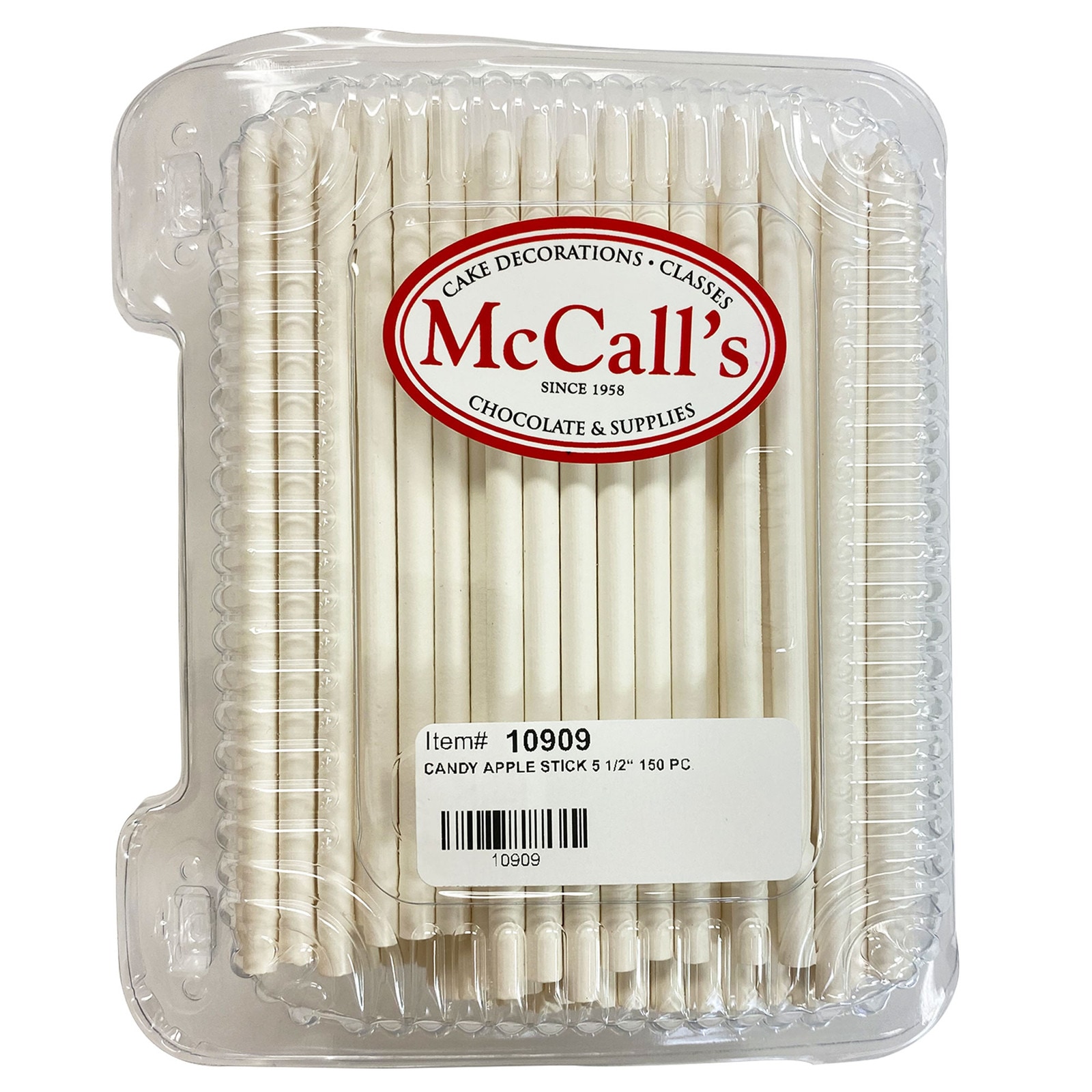 Candy Apple Sticks 5 1/2" 150 pieces
Item #: 10909
MCCALLS SUPPLIES # [Error processing dynamic tag getCurrentAttribute('item','vendorname') : record assembly 21370 not found]
There's no trick to this paper candy apple stick. The dull tapper pointed end makes it easy to put into your apples. Perfect for candy or carmel apples. Sold in a bag of 150 sticks.
Size : 5 1/2" / 13.97 cm
Thickness : 15/64" / .06 cm / 6 mm
Setterstix paper sticks are produced using a high quality, special grade white paper in compliance with the USFDA & made solely from virgin pulp, containing no recycled content.
Price: $13.79