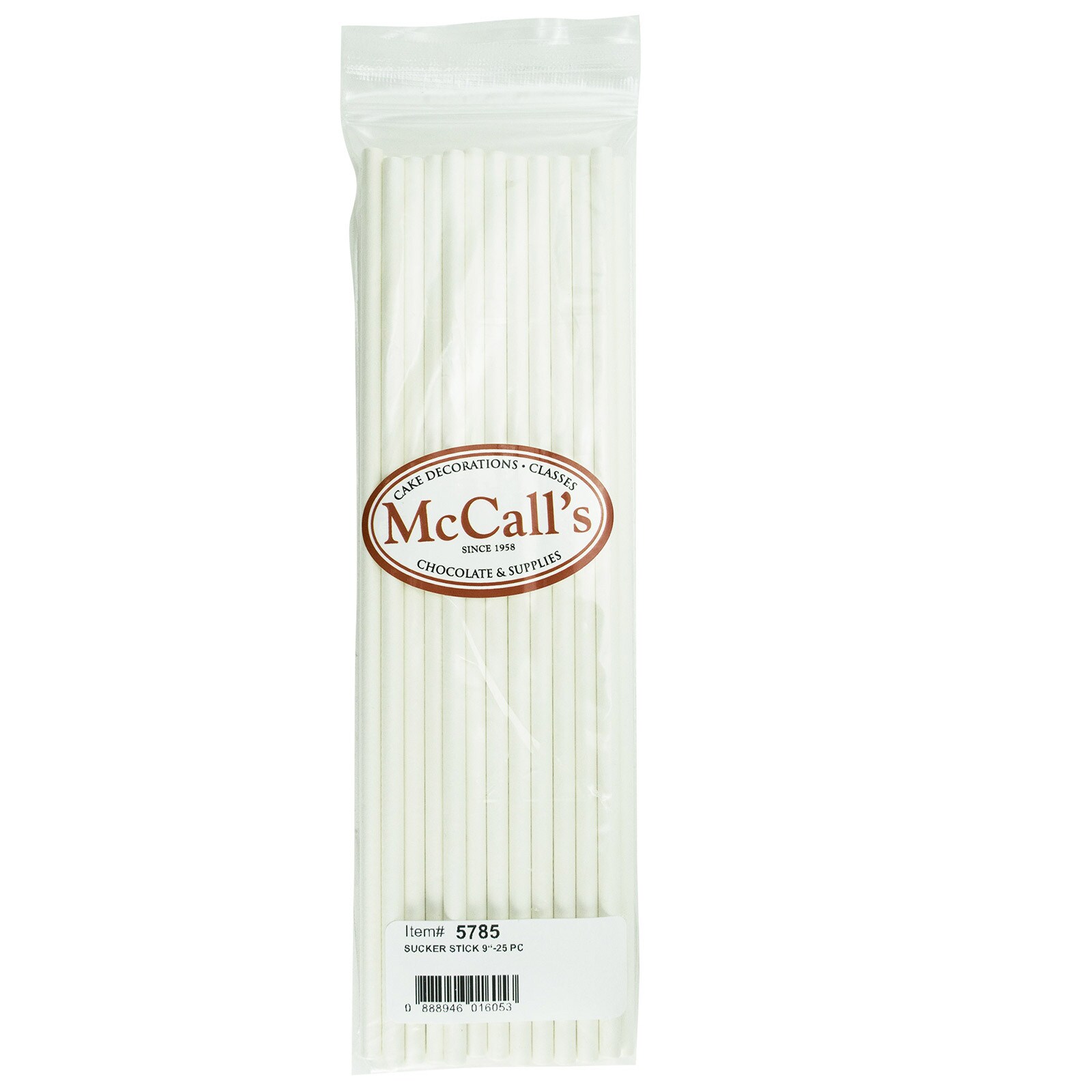 Sucker & Lollipop sticks 9" - pack of 25
Item #: 5785
MCCALLS SUPPLIES # [Error processing dynamic tag getCurrentAttribute('item','vendorname') : record assembly 15745 not found]
There's no trick to molding candy on a stick! It's easy to make and give these great candy treats. Lollipops are fun to decorate for the occasion, Great for Suckers, lollipops and Cake pops. Decorate with a simple curling ribbon and bag.
Size: 9" long x 7/32" thick
25 pack
Setterstix paper sticks are produced using a high quality, special grade white paper in compliance with the USFDA & made solely from virgin pulp, containing no recycled content.
Price: $5.49